How Do You Dispose Of Used Cooking Oil
Posted by:
Admin
Tags:
Posted date:
09-05-2022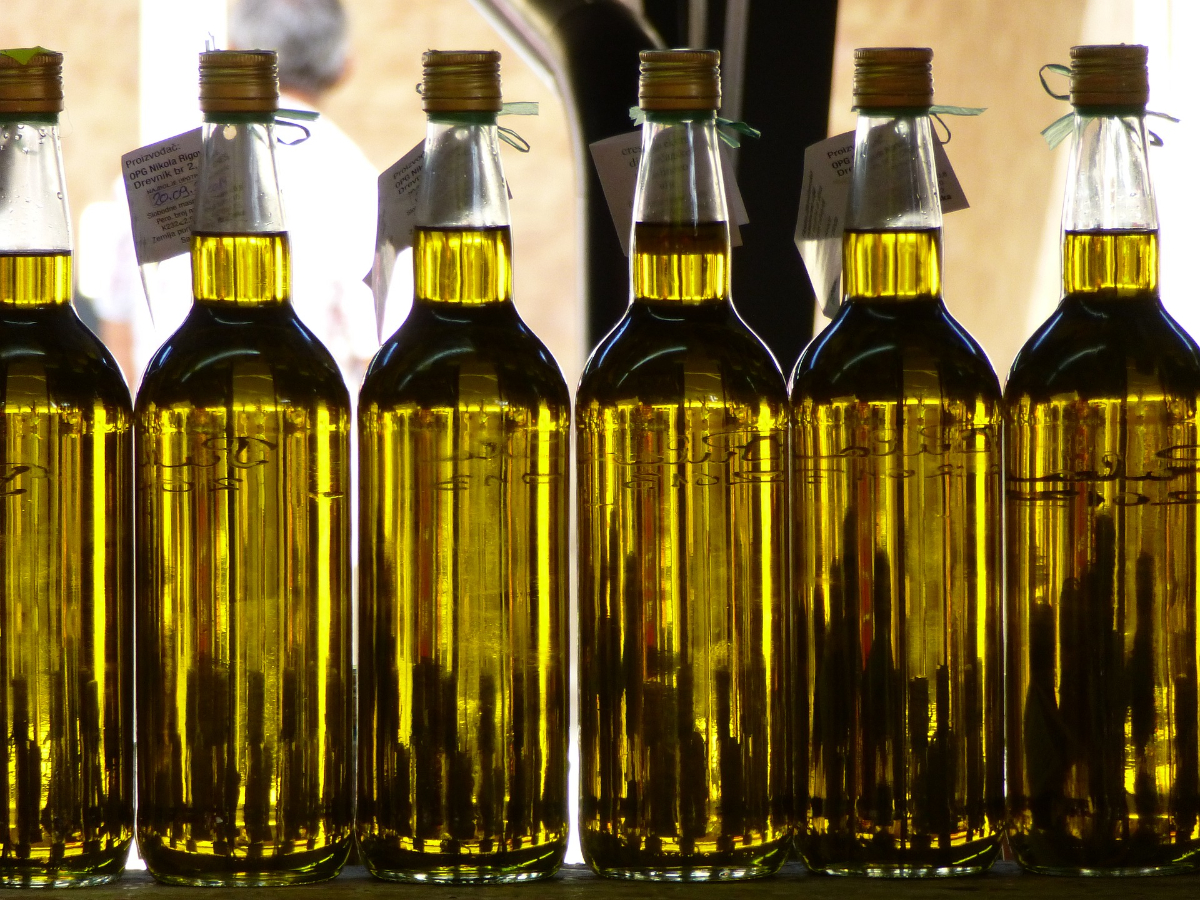 Have you wanted to know: How do you dispose of used cooking oil? Whether you work in the catering industry or use oil in your domestic kitchen. It is important to dispose of it correctly. Find out how you can dispose of cooking oil in an environmentally friendly way.

Let's start with the incorrect way to dispose of unwanted, used waste cooking oils. Do not pour it down your sink or drain. Not only will this cause you problems in the future with blockages and clogs in your properties sewer pipes and drainage system, but it also causes significant problems in your local underground sewerage system.
When waste oils and cooking fats are disposed of into the sewer pipes, it adheres to other waste products, sticks to the pipework and builds up into enormous fatbergs. These fatbergs cause thousands of pound worth of damage and can cause raw sewage to back up into our properties drains when we put oil down the drain.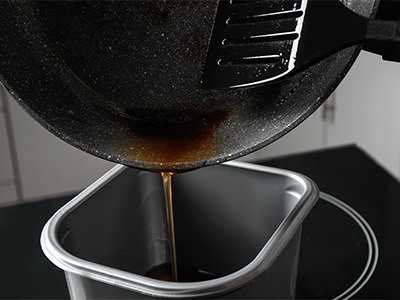 There are several options to dispose of used cooking oil safely. Firstly before you dispose of unwanted cooking oil, you must let it cool down.
As soon as the oil is cool enough to handle, it would be best if you transferred it to a sealable container with a lid. You can then put the container in your bin.
Be aware that only small amounts of cooking oil can be disposed of in your waste bin.
If you have large amounts of used oil, you can use one of the many Household Waste Recycling Centres that will take waste cooking oil.
You can check with your local authority to find your local recycling centre. Another option is to find an approved, registered waste removal company.
How to Dispose of Cooking Oil at Home
If your local council isn't a food waste collection provider, you should dispose of your waste oil in your household kitchen bin. Cool the oil first and pour it into a container with a resealable lid. It is best practice to use kitchen paper towel to wipe any excess grease, fat and oil from your plates and pans before you wash them. You can then dispose of the used paper towel in your kitchen bin.

How to Dispose of Cooking Oil as a Business
If your business produces waste cooking oil and fats, it is a legal requirement that they are disposed of properly. If your company does not adhere to these requirements, you can face prosecution and large fines.

Storing Your Used Cooking Oil Legally
There are also legal requirements for how businesses keep their used cooking oils and waste fats correctly on site. The waste oils must be stored until a suitable registered waste carrier can collect and dispose of in the correct manner.
It is best practice for all businesses and companies that produce waste oil to have a designated tank for storing their waste oils. The storage tank needs to be secure, so there are no oils spillages and leakages. If you keep your waste oils and fats incorrectly, it can cause foul odours for your premises and your neighbours and then contravene the standards set out by the Food hygiene agency.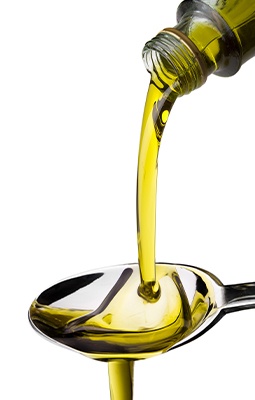 Finding A Registered Waste Carrier
Are you looking to dispose of used cooking oil correctly? You must use a disposal company that is registered with the Environment Agency Register. It is a legal requirement that as a company, you must adhere to. You can ask your local authority for a list of registered disposal companies.

As soon as you have found a suitable company, they are required by law to provide a Waste Transfer Note to recycle cooking oil for your records. These notes will help trace and track the waste oil and fats from the business that produces them right through to the company that is disposing of the waste.
If the company you use fails to produce a waste transfer document, it can lead to prosecution or an on the spot fine.

If an investigation is needed, your local authority officials have a legal right to recover any costs that are incurred. Your business is legally required by law to keep all your records of oil waste collection for a minimum of six years.

---
If you work in the catering industry, there is a good chance that you require waste oil collection. Infinity Oils offer waste cooking Oil Collection in Glasgow, Edinburgh, Perth, Dundee and throughout Scotland.